5. Old Fashioned Entry Lights
A exterior foyer light fixture is another element that can make all the difference right before buyers enter your home. Because these are often difficult to clean and maintain over the decades, many older homes have a decorative lights which feature tarnished gold metal, broken or missing glass, cobwebs, and LOTS of dust. These instantly give the wrong first impression. There are a multitude of fresh, modern, weather-resistant exterior lighting options that are available for you to consider instead. Freemodel compiled a list of some of the most popular in a recent blog post where you can weigh your options.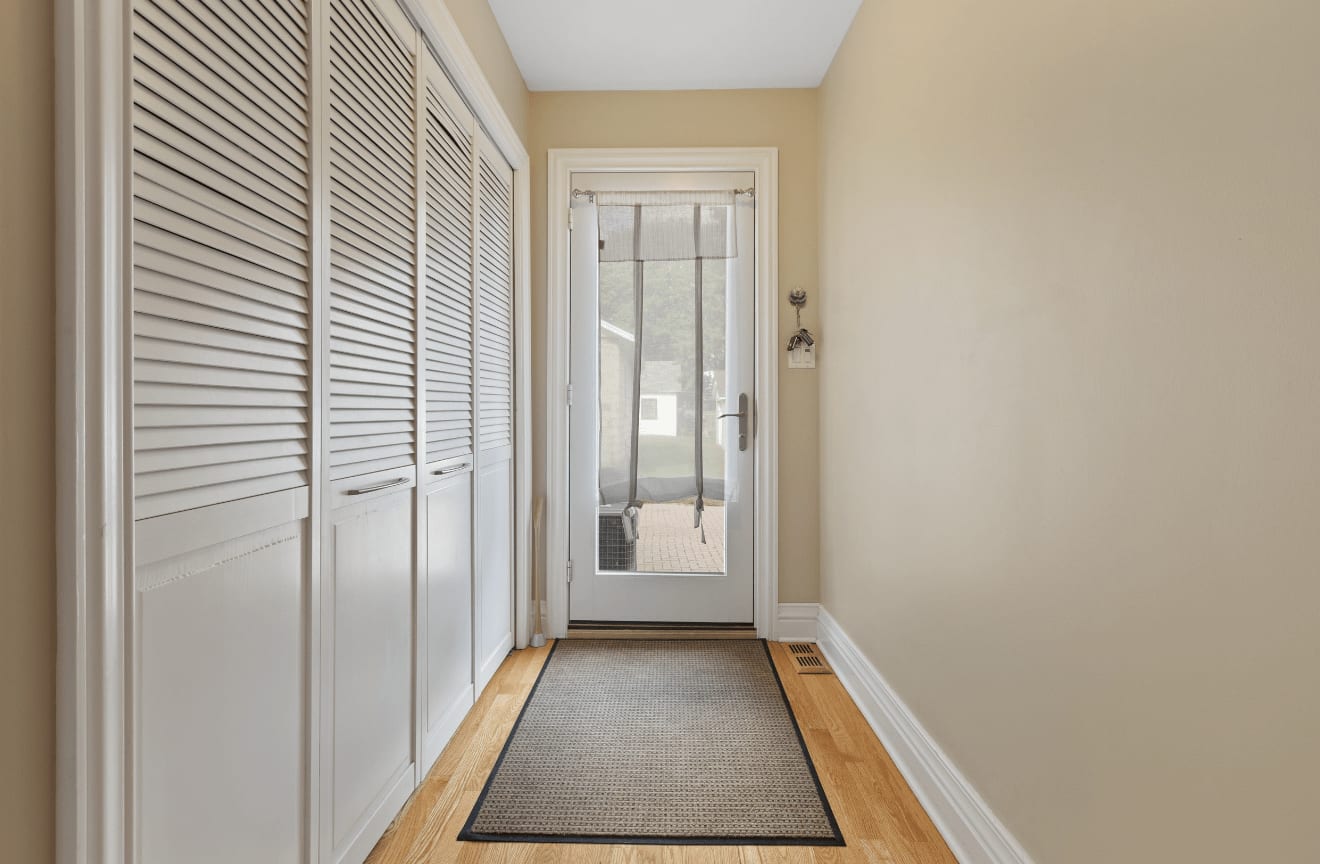 6. Entryway Closet
Believe it or not, entryway closets are inching towards being past their prime! As buyers step into your home, they want to reimagine spaces and not be limited to what they can do in each room, or what certain closets are meant for. There has been a rise in entry benches and peg hooks not only for easy access and convenience, but also to create a kind of focal point of the entryway.
All in all, we know that a modern-looking home exterior can be the difference between buyers even deciding to come to your open house or not, based on MLS listing photos alone. While each buyer will have their own unique tastes for design and modernity, there are a handful of elements that are a surefire way to date a home and be a turnoff to buyers. We recommend taking a look at this list when deciding on your project scope and consider factoring in—or, should we say, factoring out—some of these exterior elements and upgrading to something fresher!