When designing rooms to impress potential buyers, it's important to create spaces that feel welcoming, stylish, functional, and void of too much unique character. By creating an environment that is visually appealing and functional, potential buyers will be more likely to imagine themselves living in the space, leading to a quicker sale.
There are several popular interior design color palettes that are currently in vogue. Neutral colors, such as beige, white, and gray have always provided a clean and calming aesthetic to a space and continue to maintain their dominance in the interior design space. However, other earthy, bolder colors have come into prominence this year and definitely deserve a spotlight when it comes to adding some unique characteristics to a living room, bathroom, or kitchen.
We compiled a list of four of the most popular interior design color schemes that are on the rise in 2023:
Warm and Soft Palettes
Many homeowners like to add a pop of color or accent wall to make a powerful impression. But warm and soft palettes are always a good default when it comes to impressing potential buyers as they tend to create a relaxing, positive, and calm atmosphere. Some popular warm colors to consider include camel leathers, oranges, taupes, and deep grays. A warm, soft palette can also be achieved by adding greige (a color between beige and gray) or off-white cabinets, mixing in warm bronze or brass hardware, incorporating subtle wallpaper or tiled patterns, and using light wood accents.
2. Green Accents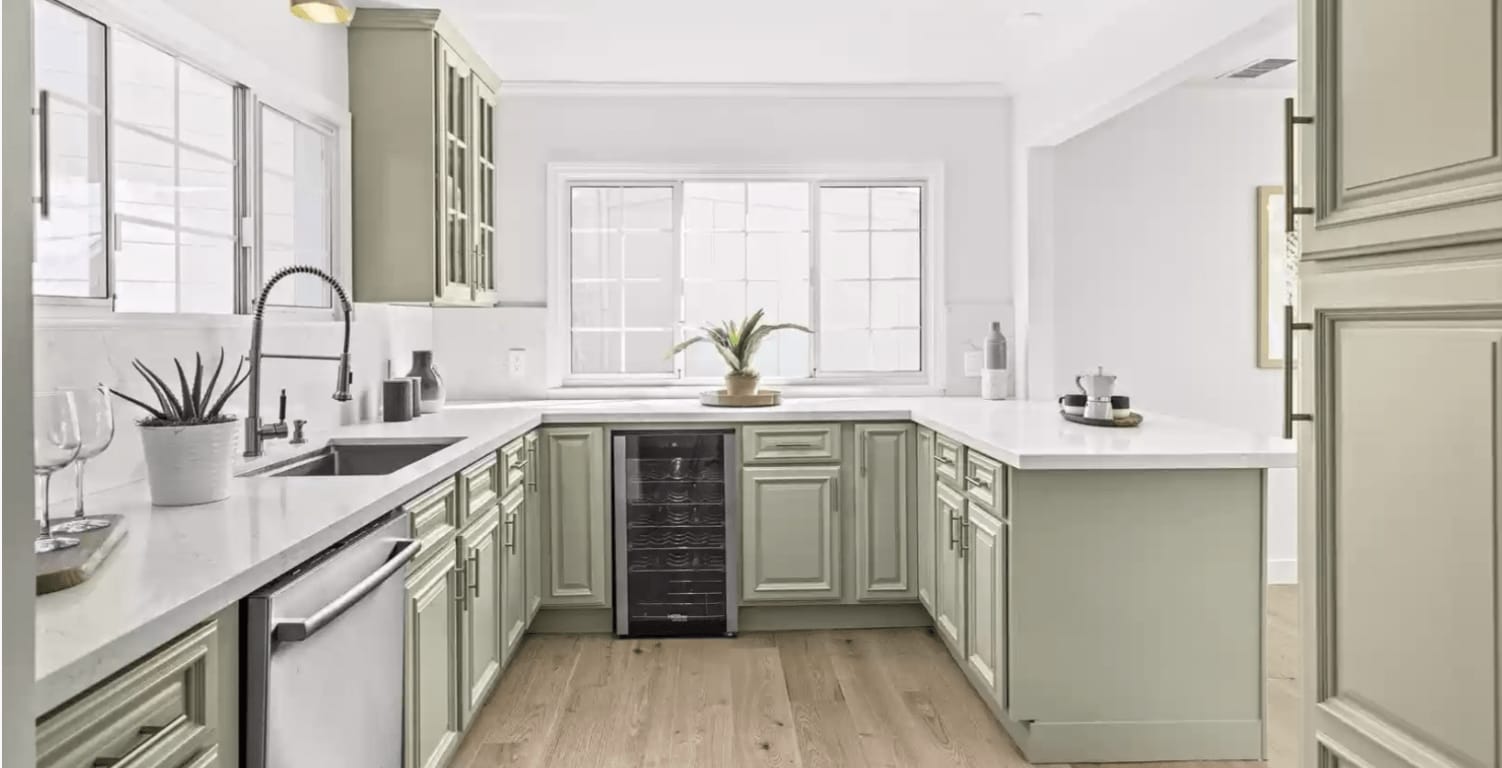 Currently, white and gray are by far the most popular colors used in homes. However, when homeowners venture outside that familiar palette to add a bolder color, green and blue are top choices. Green blends well with neutral or earthy color palettes and grounds a more neutral colored room. In particular, both light and dark green work well with wood details and brass finishes to create a warm, rich look. Potted plants, pillows, throws, and artwork can all be great green accents to consider in a room as well!
3. White and Blue Combos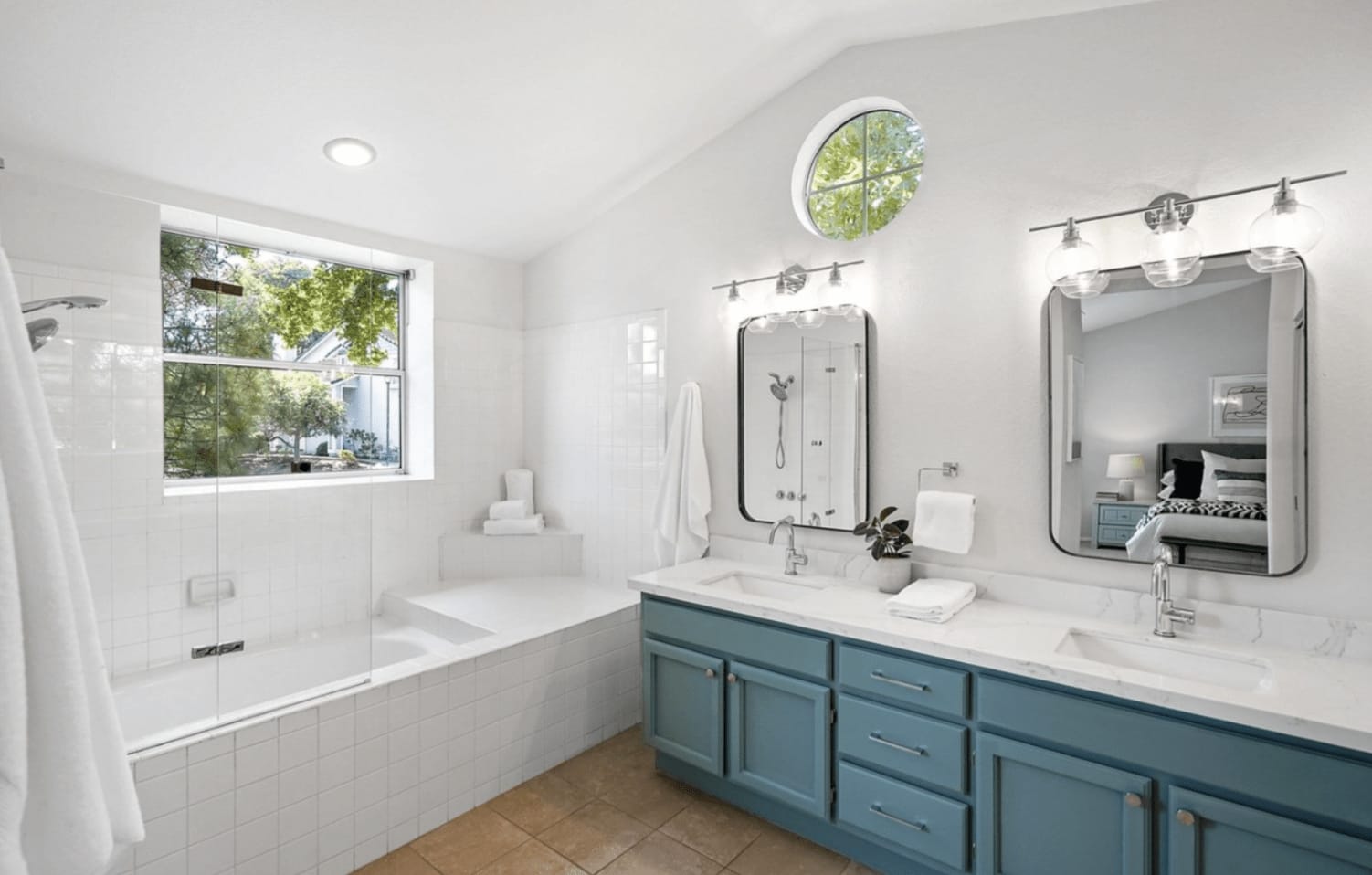 White and blue colors can form a crisp combination that creates a clean, airy feeling that's ideal for spaces like the bathroom. If homeowners are looking to move away from the classic sterile white bathroom without making the room look too bold, adding in blue accents can enhance natural light and deliver a fresh look without being too distracting to the eye. Blue tiling, cabinetry, and curtains can all be utilized to create subtle contrast and impress potential buyers.
4. Warmed-Up Gray Palettes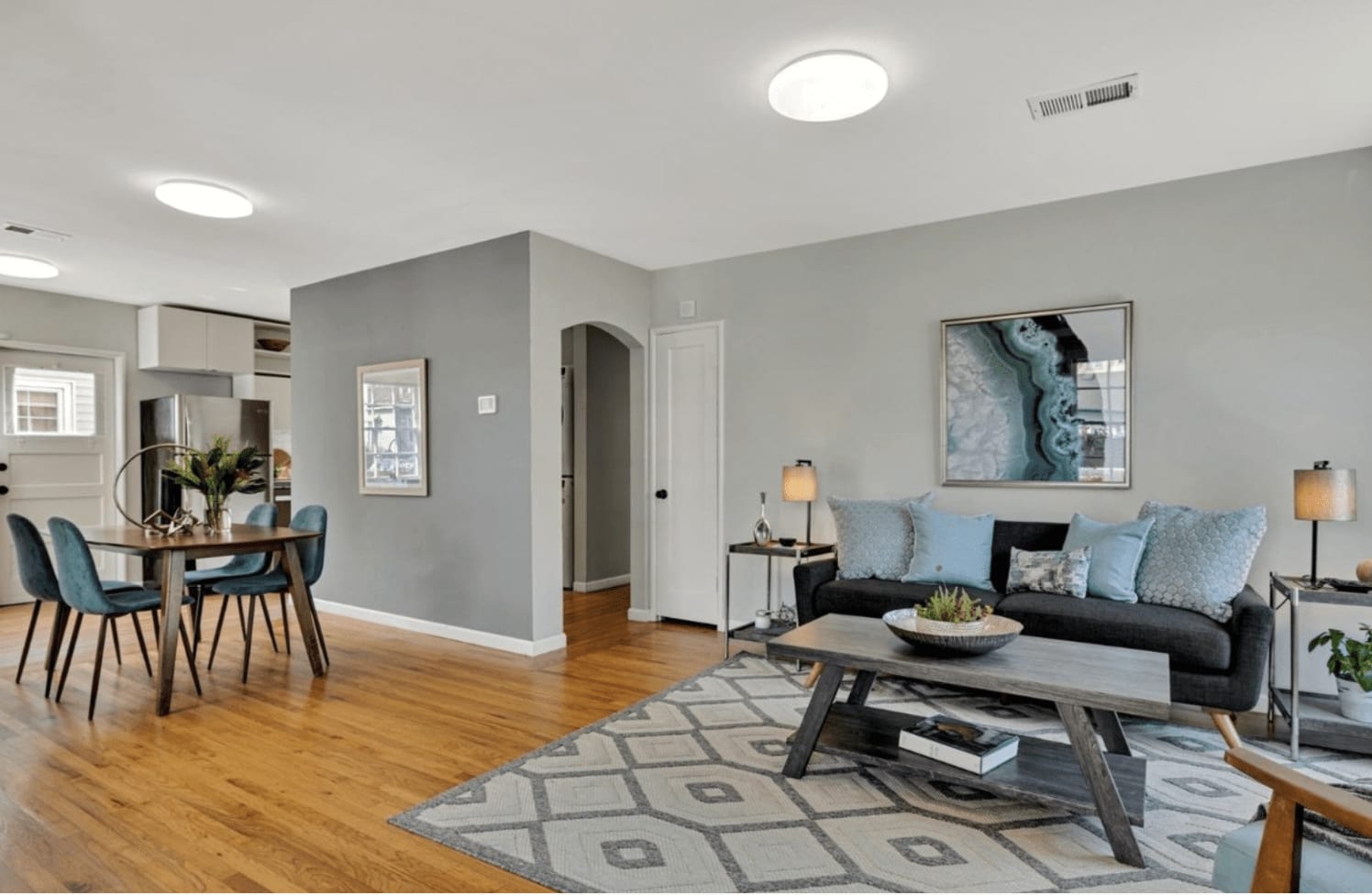 Despite the recent resurgence in bold colors, neutrals will likely always dominate many homeowner preferences. While white and wood remain popular, a warmed-up gray or greige palette is, without a doubt, on the rise. Grays and greige evoke the feeling of a cloudy sky, yet they can create an inviting and cozy atmosphere. To avoid greige appearing too cold or uninviting, we recommend adding in black accents, warm bronze or copper tones, wood textures, or pops of bold colors into the space.

Each color palette has its unique style and can be combined with different textures, materials, and patterns to create a personalized look that suits any interior design project. A neutral color palette will almost always appeal to a broad range of buyers. Pops of blue or green enhance a room and add unique character when compared to other properties that buyers may be looking at. And of course, getting your home to stand out is the name of the game!